The School Of Life
Regular price
Sale price
HK$178.00
Unit price
per
Sale
Sold out
20 printed booklets in box | 157 x 115 x 45mm | Contains adult content
A box of wise emergency advice for 20 key psychological situations, including: Friendship, Love, Sex, Work and Self.
We know how useful it can be to have a first aid kit to hand. A kit naturally can't solve everything, but what counts is that it is immediately present and at once highly effective. It contains what's most urgently needed to contain a situation - until calm returns or more substantial help can be called for.
______________________________________________
This is a counterpart to that medical first aid kit, an emotional kit that provides a set of useful salves to some of life's most challenging psychological situations.
Hopefully we won't face them very often (if at all), but knowing how we might respond can lend us an important degree of confidence and resilience. This kit is an artful collection of some of what the wisest and kindest, most experienced and most thoughtful people might say to us if they were beside us in a crisis.


Emergencies Include:
'I can't sleep'

'I'm in the wrong job'

'I might be turning into an addict'

'I'm so envious'

'I don't know how to make friends'

'I will never find the right partner'

'I'm going to be disgraced'

'I'm a failure, I've wasted my life'

How to Use the Kit
You might…
Keep the kit somewhere close to hand in readiness for life's most testing moments.

Read through the whole kit to steel yourself for challenges you may one day face.

Give one to a friend experiencing a moment of crisis.
The design is modelled after medical first aid kits, reminding us of the crucial importance of emotional as well as physical health. 
Share
Delivery

Our orders are processed and shipped within 1-2 business days of your ordering. 

Find out more here whether we ship to your country. 
Charity

A percentage of your order sales is donated to a select charity that helps with the mental health space in Hong Kong. Find out more here.
View full details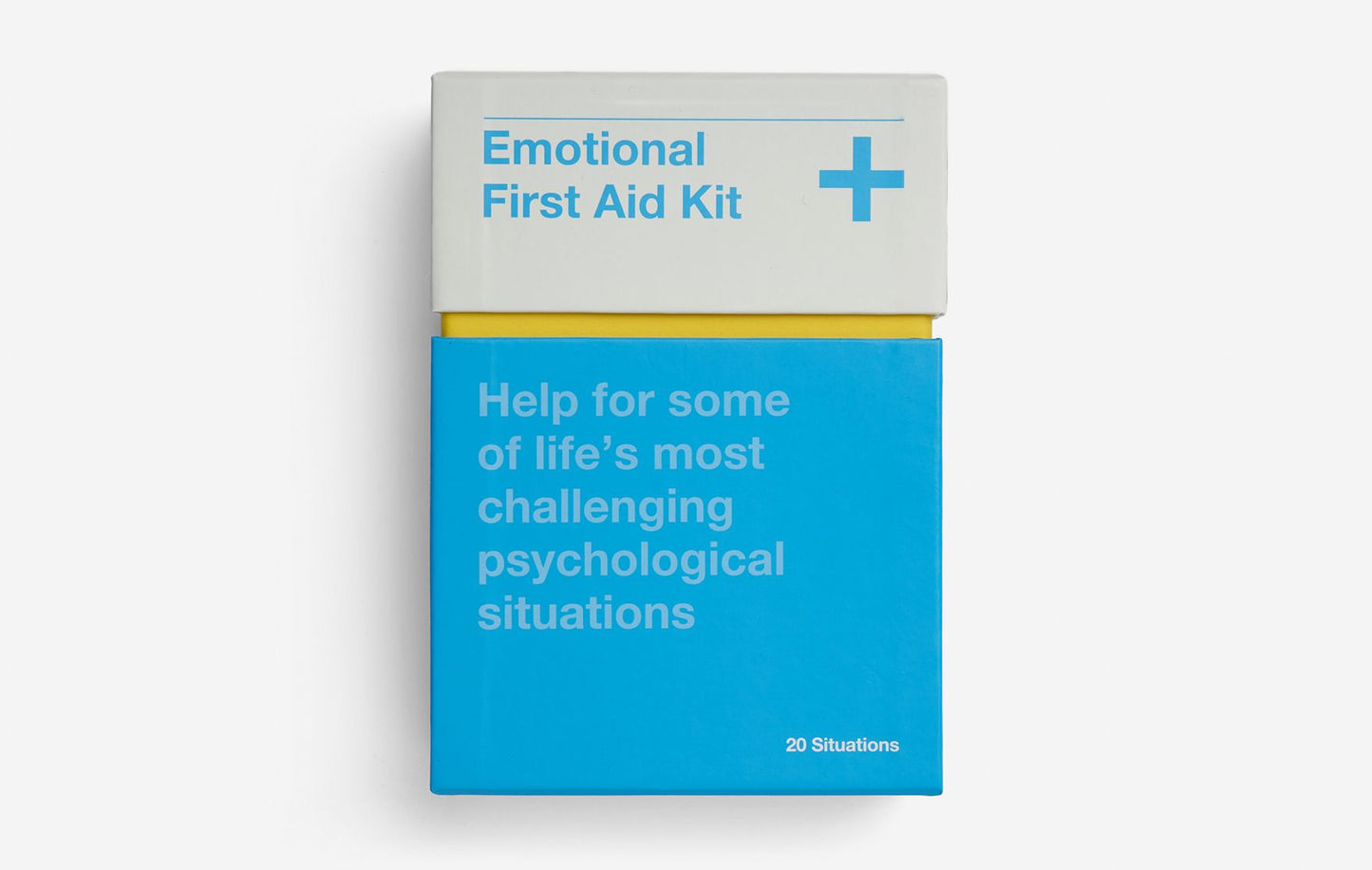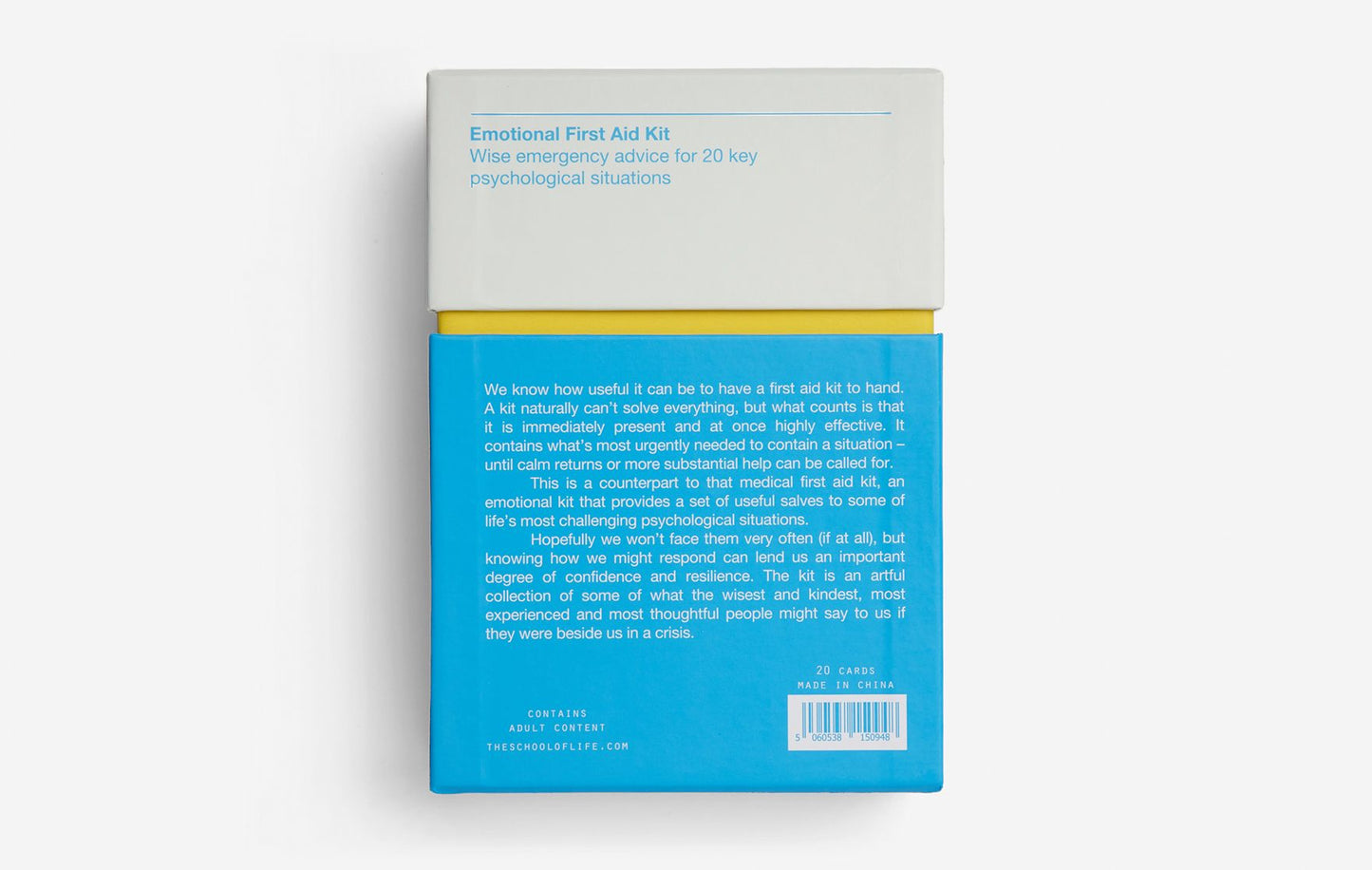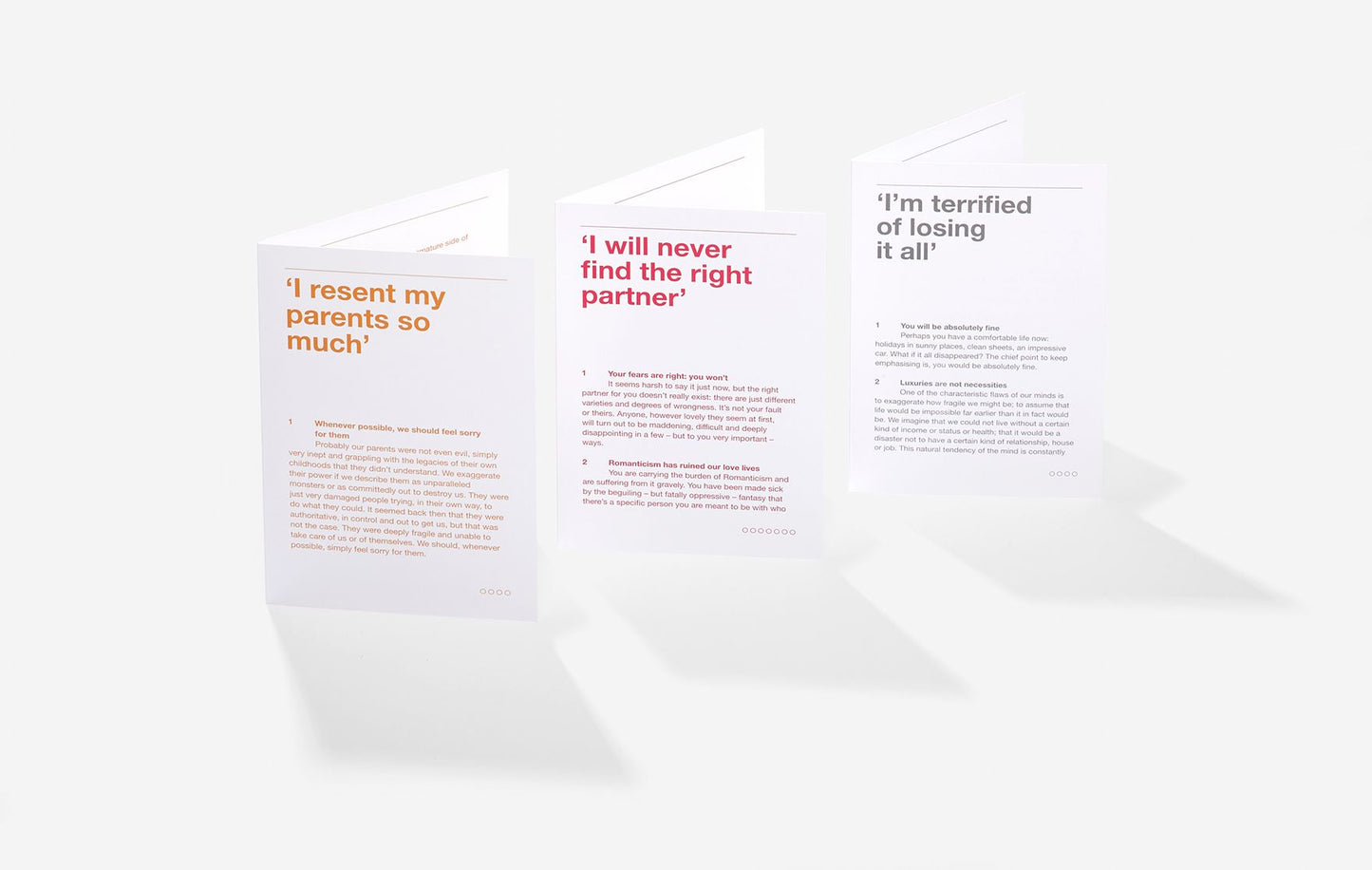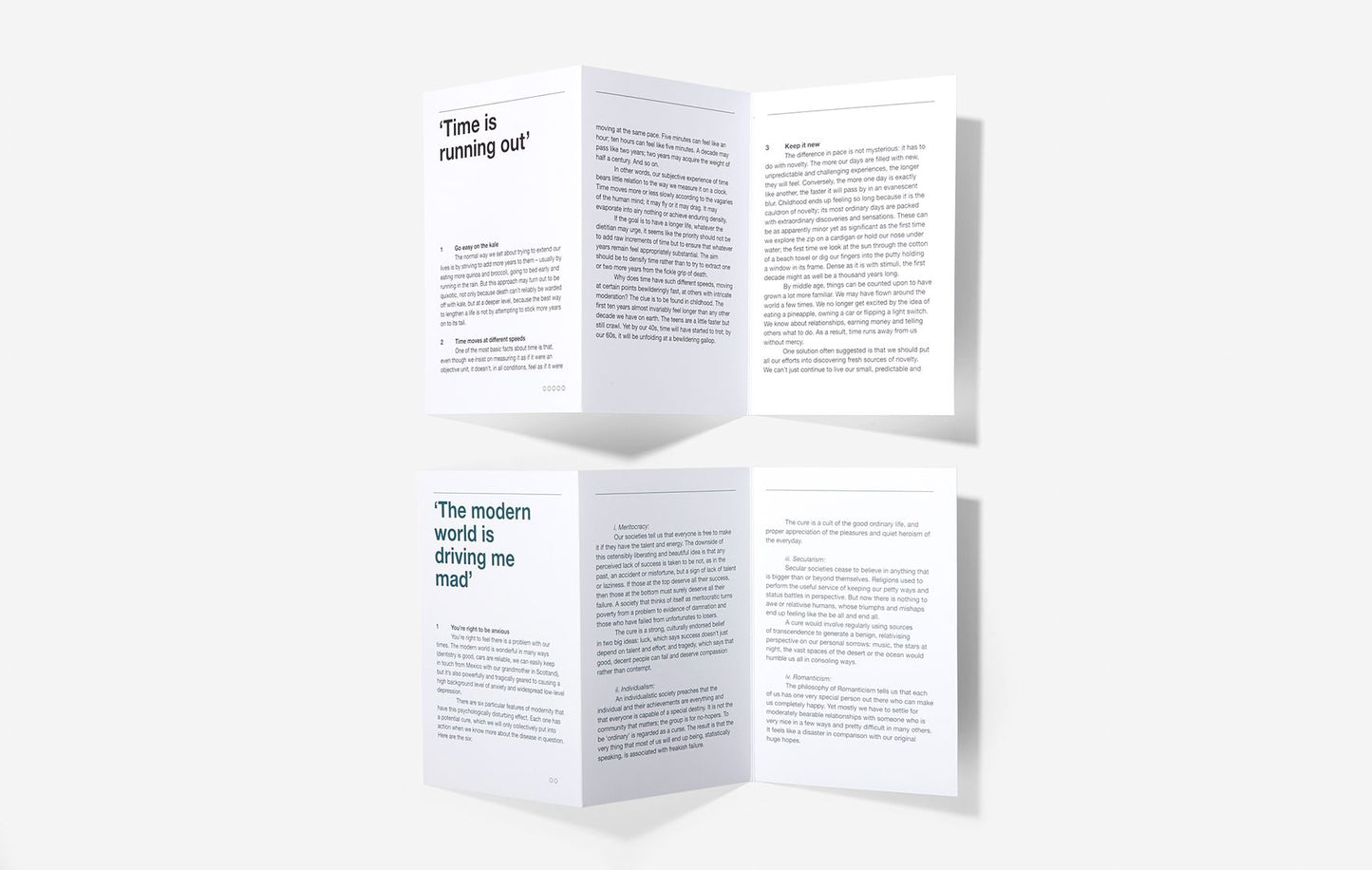 Is This A Gift?
We are excited to launch our new gift box just in time to celebrate Christmas with you all!
You can now add HKD25 on top of any orders for a beautiful gift box for your loved ones or yourself. All solid gold orders come with free jewellery boxes.

Add Gift Box
Customize Your Own 18K Piece
Want something personalized for you? We can help you to make your dream piece in 18K Solid Gold come true! Contact us on Whatsapp today and make it happen!
Speak to us directly!