The School Of Life
Regular price
Sale price
HK$138.00
Unit price
per
Sale
Sold out
60 cards in box | 104mm x 73mm x 36mm



60 prompt cards designed to help lead you through the important task of knowing yourself a little better in life.
It's hard to understand who we really are: what we want, how we feel and why we react as we do. This lack of self-knowledge can be trouble, for it makes us get into the wrong relationships, pick unsatisfactory jobs or spend money unwisely. No wonder Socrates summed up all the counsel of philosophy in just two words: 'Know Yourself'.
______________________________________________
These Know Yourself Prompt Cards are designed to assist us in a journey of self-knowledge. They present us with a range of ideas and questions that encourage self-reflection, allowing us to become a little more aware of what we really need and what our priorities and potential might be. Each card carries an exercise on one side and a piece of analysis on the reverse to help you gain insight and clarity on that ever-elusive subject: yourself.
Example Cards
Q: If I knew I couldn't fail, in my professional life, I'd try to…
A: We are often so scared of being humiliated by the gap between our aspirations and our reality that we don't even dare to voice any aspiration – thereby conclusively ensuring that it can never come true. We owe it to ourselves to state what we deep down feel we could do and be – even if it never comes right.

Q: What sort of things have made you envious recently?
A: We're taught to be appalled by envy and never to feel it. But the things and people we envy in fact provide us with a very important map of our desires – which can teach us vital clues about ourselves. Keep a diary of envious feelings, and allow an autobiography of your future to emerge from it.
The design is graphically minimal, using neutral colours and a nostalgic Swiss 1950s typeface to set the tone for uncluttered thinking.
How to Use the Cards
You might…
Lay out the cards on a table and contemplate the questions at hand.

Go through one card each day to fully focus on each question and encourage long term self-reflection.

Note down with a pen and paper some of the changes you would like to make and inner milestones you would like to reach moving forward.
Share
Delivery

Our orders are processed and shipped within 1-2 business days of your ordering. 

Find out more here whether we ship to your country. 
Charity

A percentage of your order sales is donated to a select charity that helps with the mental health space in Hong Kong. Find out more here.
View full details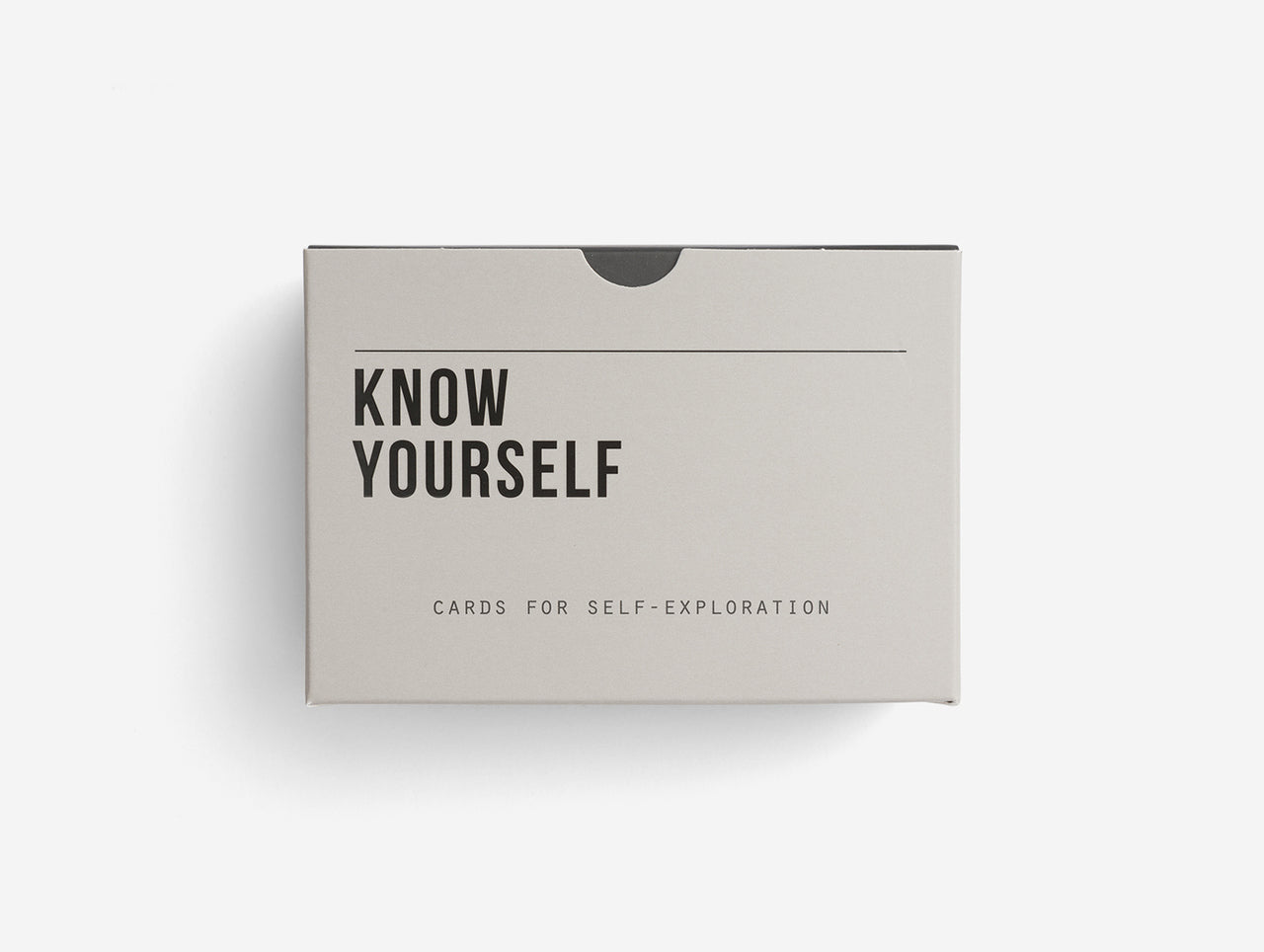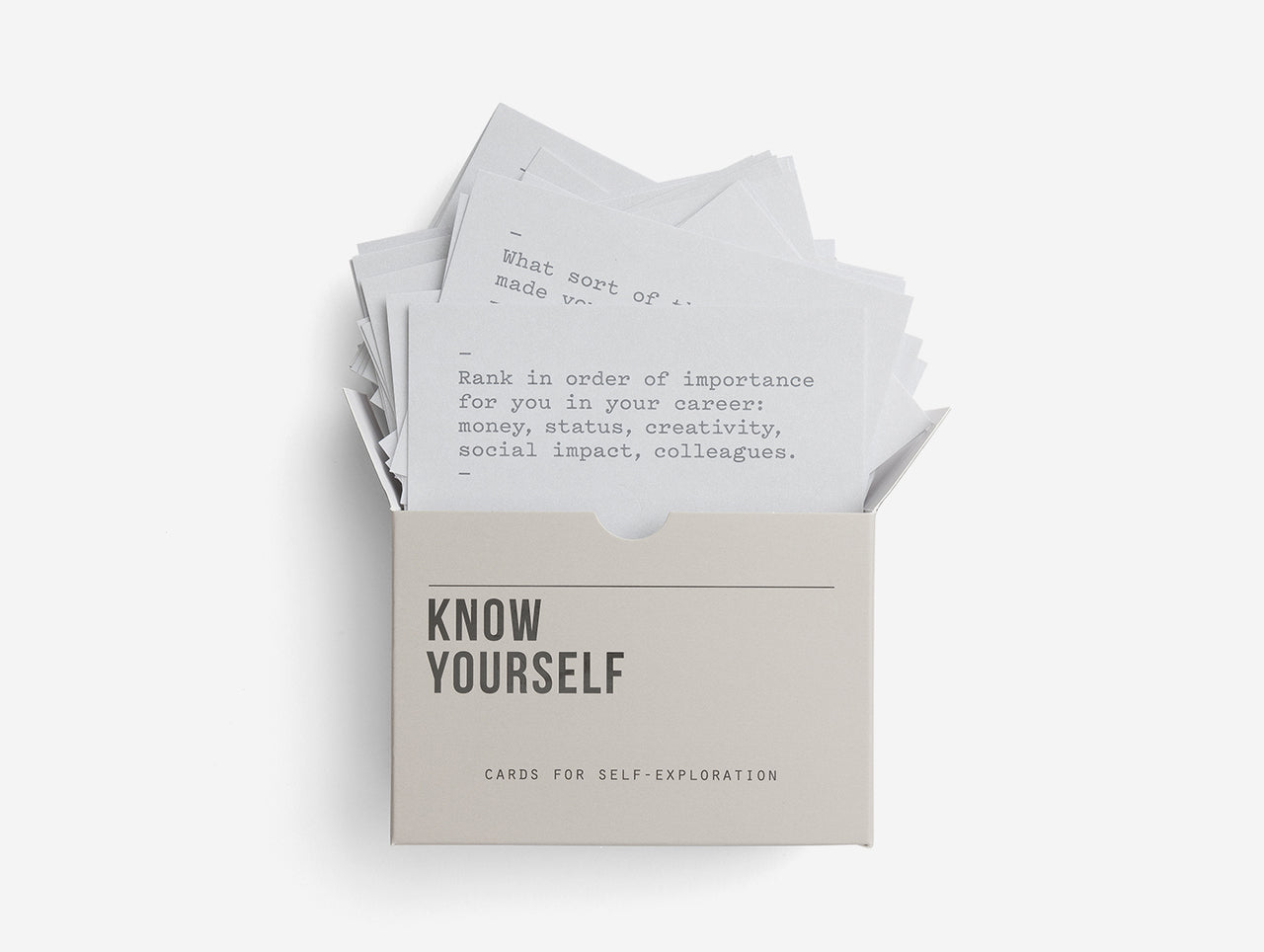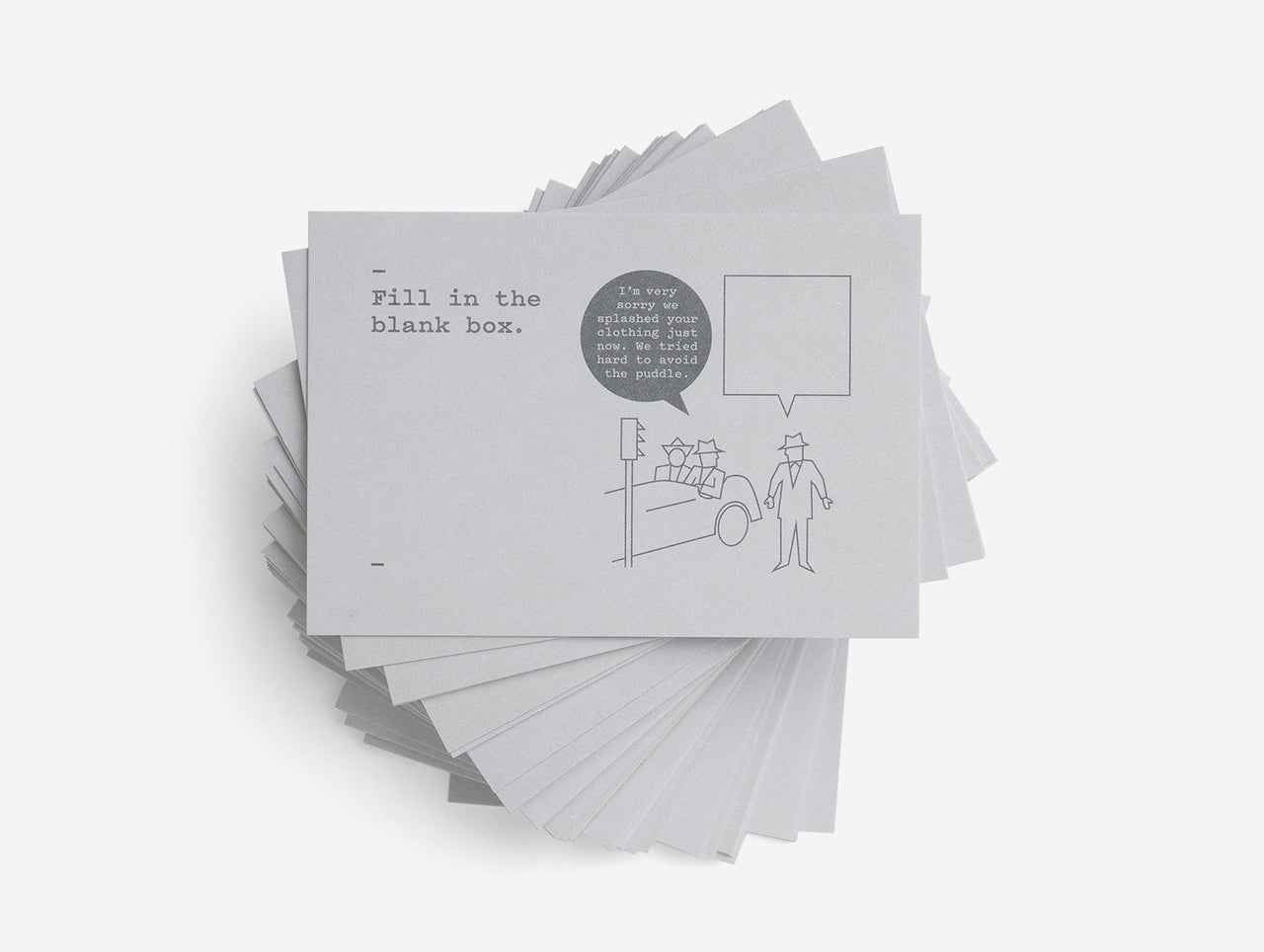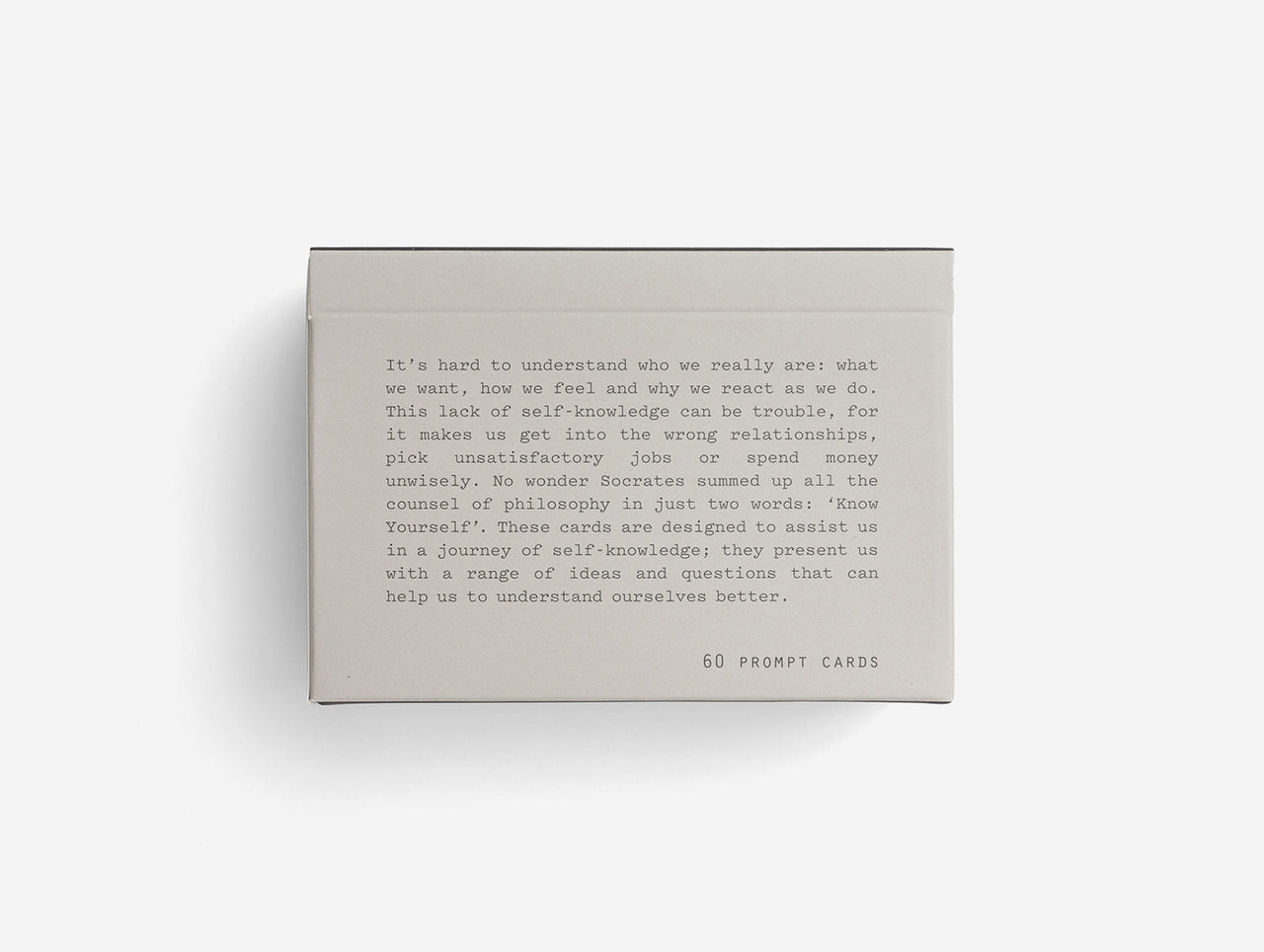 Is This A Gift?
We are excited to launch our new gift box just in time to celebrate Christmas with you all!
You can now add HKD25 on top of any orders for a beautiful gift box for your loved ones or yourself. All solid gold orders come with free jewellery boxes.

Add Gift Box
Customize Your Own 18K Piece
Want something personalized for you? We can help you to make your dream piece in 18K Solid Gold come true! Contact us on Whatsapp today and make it happen!
Speak to us directly!